Featuring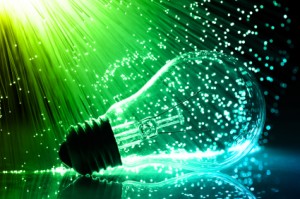 Organisations know that innovation is essential for survival, however many do not know how to manage innovation successfully. Innovation is about creativity, thinking differently and supported by effective leadership-management.  It is also about bringing teams to the right mind-set and finding ways to support 'innovative ideas'. ProAssign ACT
™ INNOV8 shows how training and facilitation can provide substantial benefits to an organisation and help to drive everyone's competitive edge.
PROASSIGN ACT™ CATALYST SALES
The technical and complex nature of many current products and services requires a sales approach that is less transactional and more consultative for the client.  This gives a deeper and more lasting business commitment and growth. Establishing a
consultative selling approach
into the core of an organisation and into the psyche of a sales-force requires a paradigm shift with the development of the sales process itself into that of a business consultancy. With
ProAssign ACT™ CATALYST Sales
, the sales-team & organisation become trusted advisors to the client, to develop and customise expertise and grow business using a new mindset model.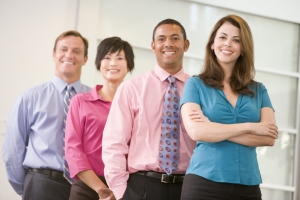 PROASSIGN ACT™ PARADIGM IRM
Internal Relationship Management
is critical to business success and unless you create the right internal relationships, then client relationships will not flourish successfully. Whether it is the dynamic between sales and product development, between marketing and research and development or between legal and finance; poor communication, ineffective team-work and sabotaging behaviour can often take place to the detriment of the business. With
ProAssign ACT™ PARADIGM IRM
, establishing the boundaries of helpful and of unhelpful behaviours with internal relationships will be the defining challenge for resourceful and visionary companies.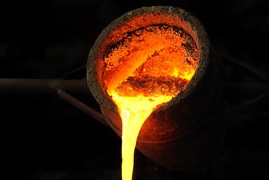 PROASSIGN ACT™ ALCHEMY LEADERSHIP
During difficult times, uncertainty and concerns can dominate and interfere with performance in organisations.  Organisation leaders now face ever-increasing and often unpredictable challenges. Organisations see the need for quality leaders who can effectively guide their teams through these times with resilience and through the complexity of integrating disparate groups into new business environments.
ProAssign ACT™ ALCHEMY Leadership
programme focusses on self & strategic development to help leaders to build the skills and strategic abilities needed to
lead their teams with vision and resilience.
PROASSIGN ACT™ IMPACT COACHING
Organisations who want to get the best out of their people are looking to new and innovative ways to improve their performance with existing resources, whilst adding value.It is people that affect the outcomes of an organisation and often this impacts on both investors and customers. 
Effective performance
is an expectation of all individuals in an organisation and often this requires embracing change.
ProAssign ACT™ IMPACT Coaching
is a unique programme of training and coaching that focusses on creating lasting, helping individuals and organisations be more effective in developing sustainable performance and a more certain future.
How do we do it?

BEHAVIOURAL CHANGE MODELS
The process of identifying and integrating new behaviours in organisations can lead to a significant increase in performance for both individuals and teams. By challenging
unhelpful
thinking and developing new helpful and motivating patterns of thoughts, behavioural change can take place in a consistent and reproducible way.
Through defined models of behavioural change, individuals are able to achieve deep and lasting changes in their behaviours. Using a variety of techniques, including cognitive-behavioural approaches, behavioural activation, emotional intelligence & transactional analysis, greater engagement in the workplace and an increased performance can be achieved.
What people think……..

"John gave me clear guidance & ideas to work through. If you're looking for an experienced & personable coach then I can seriously recommend John through his business, Cognitions."

Adam Carr, Solicitor Partner, United Kingdom,
"John and I worked together a great deal when he was a consultant for us and we spent a considerable amount of time touring the Middle East, mainly in Saudi Arabia & Qatar. John's ability in such a difficult and challenging market as the Middle East poses is just superb. His knowledge of not only the Middle Eastern territory but also its many unique people and their diverse cultures is simply second to none. John is an extremely personable person who has a distinct and very successful technique not to mention excellent business consultancy skills. He was key to obtaining new business within this part of the world. It was a great pleasure for me, extremely educational and fun to work with John."

James Wood, Technical Support Specialist, United Kingdom,
"I worked with John while he was developing business in the Gulf region. I found John to be consistently pleasant, tackling all assignments with dedication and a smile. Besides being a joy to work with, he is a take-charge person who is able to present creative ideas and communicate the benefits. He has successfully organized and run several workshops that have resulted in increased revenue for the business as well as solid relationships with the end users. I mostly admired his coaching abilities. He was able to direct, motivate, influence and convince people around him. I enjoyed working with such a professional and talented person!!"

Nibal Doughan, Business Unit Manager, United Arab Emirates,
"I worked with John, when he was a business international manager at Oxford Immunotec, John is smart, and can easily understand the client and market needs, very knowledgeable person, very good speaker, and persuasive, business oriented, very supportive to his clients, and co-operative. he has good experience in the Middle East market, I highly recommend to work with him in business."

Samer Al-Kolak, Business Manager, Saudi Arabia,